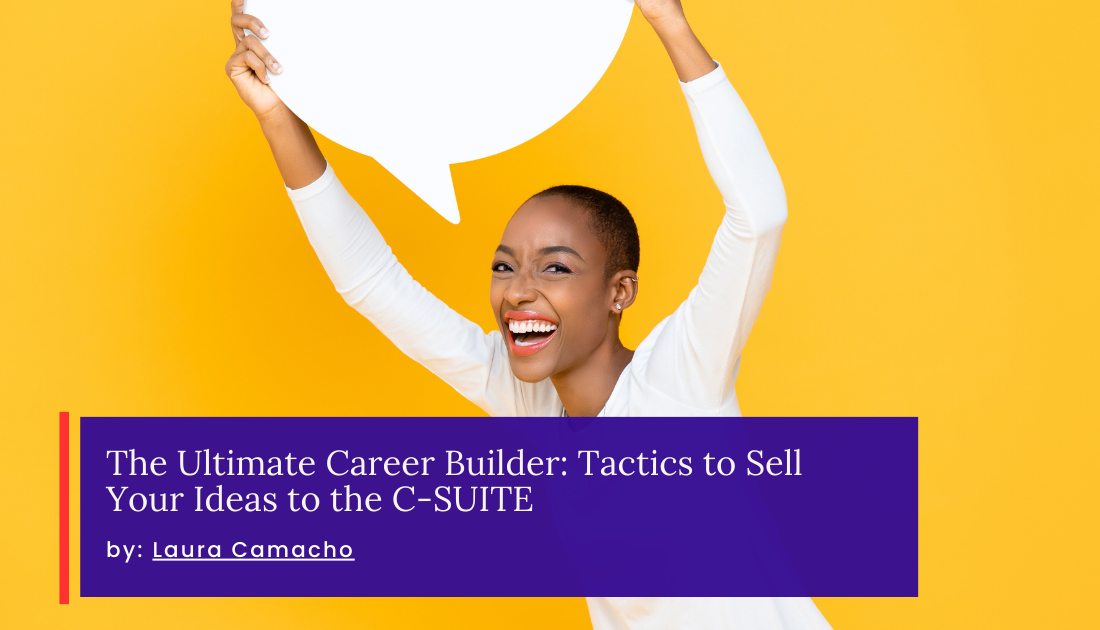 The Ultimate Career Builder: Tactics to Sell Your Ideas to the C-Suite (Parts 1&2)
In this thought-provoking two-part series Laura Camacho shares valuable insights and practical strategies to help you revolutionize your approach to the C-Suite. Laura is a renowned marketing expert and advocates for women in business. This article is a step-by-step guide designed to walk you through a journey of empowerment, teaching you how to communicate and pitch your ideas to top-level executives effectively. Learn the art of crafting compelling arguments, leveraging data and metrics to support your proposals, and mastering the art of persuasive storytelling to captivate even the toughest decision-makers.
Laura's tips are practical and will help you overcome unconscious bias, establish executive presence, and gain the respect and recognition you deserve.
Read the full article: speakupwithlaura.com/blog/2022/05/31/the-ultimate-career-builder-tactics-to-sell-your-ideas-to-the-c-suite-part-one