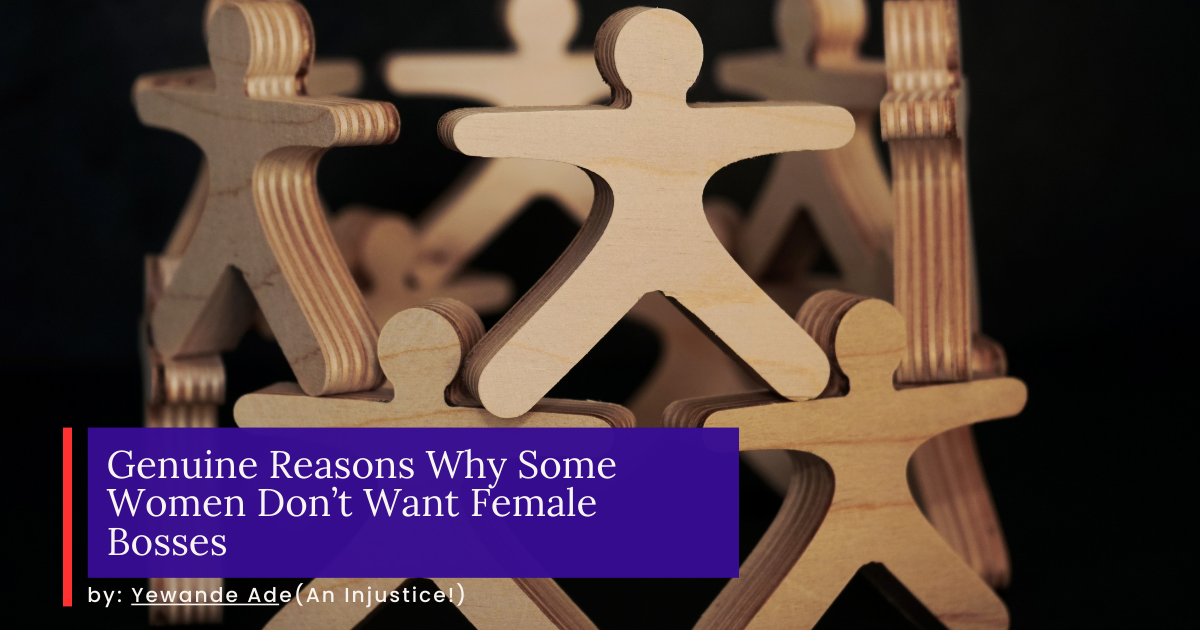 Genuine Reasons Why Some Women Don't Want Female Bosses
As marketing leaders, it's important that we understand why some women may have reservations about working for a female boss. The article "Genuine Reasons Why Some Women Don't Want Female Bosses" by Yewande Ade, aims to help us gain a deeper understanding of the experiences and perspectives of our colleagues and employees' reservations.
The article prompts women to reflect on leadership styles and consider how we can better support and empower our colleagues. It encourages us all to examine any unconscious biases we may hold and take steps to overcome them. it also serves as a reminder of the importance of diversity and inclusion in the workplace. By recognizing and valuing the unique perspectives and experiences of all employees, regardless of gender, women marketers can help to create a more dynamic and successful workplace culture.
Questions for Personal Considertion:
How am I at nurturing my team's potential and recognizing new ideas?
How am I at staying positive and focused on the job at hand versus allowing my emotional responses to lead?
Do I make it a point to always give praise where praise is due?
Read the article: aninjusticemag.com/genuine-reasons-why-some-women-dont-want-female-bosses-df9524058c